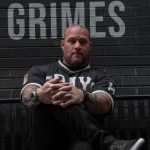 Will Grimes
Real Estate Broker
A little about me
The Mile High Property Brothers consist of Will Grimes and Eli Schmidt. This duo makes the selling and buying process not only seamless but also fun and educational.
Will and Eli are able to help not only local buyers and sellers but relocation and out of state buyers utilizing technology. Putting a high emphasis on video, they are able to help you navigate the process virtually with FaceTime walkthroughs and educational Zoom calls.
Focusing on strong negotiation skills, technology, video, and a recognizable local brand, Will and Eli are your go-to agents in Colorado.